Answer should be 2000 m ;
however thats my intuition... I feel the question still lacks something.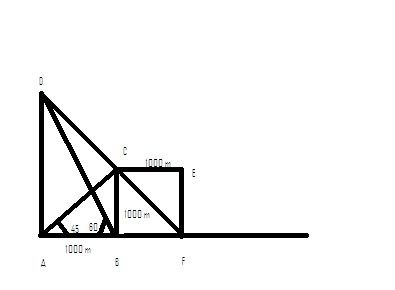 I believe that CEFB is a Square. Its clear that it is a parallelogram. and it is a rectangle.
I am sure there must be a better explanation., but to me this question is unclear or we will have to use things we never learnt(or learnt earlier)..
Lets recollect - "Given a right triangle , draw the altitude from the right angle . Then the triangles so formed are similar to each other as well as the right triangle." + if we use angle bisector theorem we are likely to get the result but these things haven't been taught.
NEway Best of Luck for Tomorrow.